Talk to Google Assistant & Just say…
"Hey Google
Talk to Power Play"
We dare you to say it! You will be surprised by our personal promoter powered by google assistant. It will start to play the lastest 10  DJ sets we have released, in total over 10 hours of global top hits  & club bangers.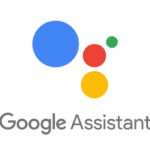 The sets are played continuosly in a loop, so you can party all night long with Power Play DJ sets. Everything starts just by telling your google home device (nest hub, nest audio, mini or Android phone),  the magic words: "hey google, talk to power play music" .